Transcoal Pacific (TCPI) will Add 4 Fleets of Owned Ships in 2022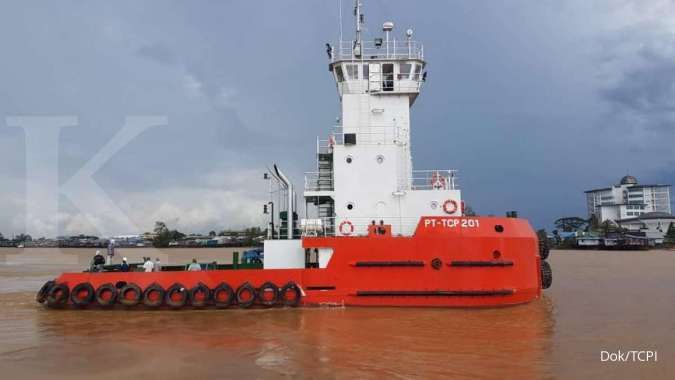 Shipping issuer, PT Transcoal Pacific Tbk (TCPI) plans to increase the number of its own fleet to maximize performance this year. It is planned that there will be an additional fleet of four units, with details of two pusher tug units and two pusher barge units during 2022.
Corporate Secretary of Transcoal Pacific, Anton Ramada said, this step was taken to reduce TCPI's dependence on rental fleets in serving transportation services to its customers.
"The company plans to add a fleet of four units of pusher tug and pusher barge in 2022, and one unit of pusher tug of which has been realized in May 2022," Anton said to Kontan.co.id, not long ago.
To maximize this plan, TCPI prepared a capital expenditure (Capex) budget of IDR 300 billion this year. Of which 44% of the capex funds have been used to purchase a unit of pusher tug and dry dock ship.
For your information, tcpi currently has 87 units of its own fleet and to support operational activities, the company still leases hundreds of fleet units from other shipping companies.
TCPI is observed to be able to record satisfactory performance throughout the first semester of 2022. As of last June, Transcoal Pacific earned revenue of IDR 872.93 billion in the first half of 2022. This figure is 29.12% higher than the first half of 2021 which only reached IDR 676.02 billion.
TCPI's revenue during the first semester was still dominated by revenue from sea transportation of IDR 868.20 billion. Then followed by other income with a contribution of IDR 4.72 billion.
Until last June, Transcoal Pacific was observed to be able to achieve significant growth in terms of the bottom line. The company recorded a profit for the year attributable to owners of the parent entity of IDR 61.64 billion, up from IDR 33.69 billion as of the end of June 2021.
Source: https://industri.kontan.co.id/news/transcoal-pacific-tcpi-akan-tambah-4-armada-kapal-milik-sendiri-pada-2022