Transkon Jaya Potentially Pockets IDR 266 Billion Vehicle Rental Contract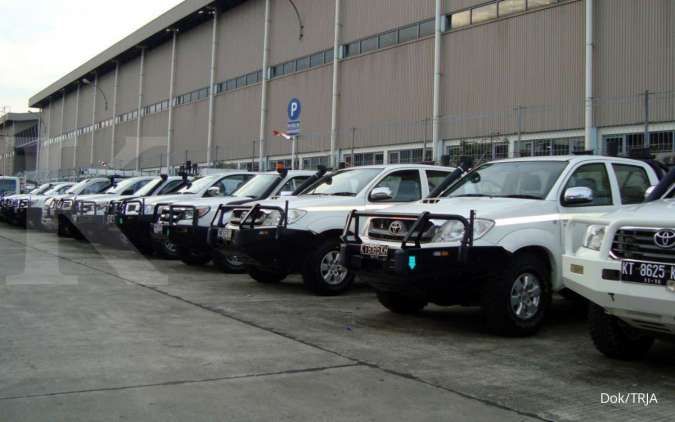 PT Transkon Jaya Tbk ( TRJA ) has the potential to obtain a mining support vehicle rental contract worth IDR 266 billion for July-December 2022. The additional contracts are expected to come from customers in eastern Indonesia.
Even so, the Corporate Secretary of PT Transkon Jaya Tbk Alexander J. Syauta said the target number for the contract could change to be bigger in the next few months.
This is because the demand for new vehicles from Transkon customers increased 100% in the first semester of 2022, from the usual 40 units per month to 80 units per month.
"The first six months have been achieved and we will maintain such a pattern from July until the end of the year," said Alex at the Transkon public expose in Balikpapan, East Kalimantan, Thursday (30/6).
For information, Transkon obtained new contracts worth more than Rp 300 billion during the first semester of 2022. This amount is equivalent to the addition of 450 new vehicles.
Marketing Director of PT Transkon Jaya Tbk Kayin Fauzi added that now is the right time for Transkon to develop a vehicle rental business related to mining.
The reason is, in line with the easing of the Covid-19 pandemic, the economy will soon rise so that it has the potential to increase energy needs.
In addition, the planned relocation of the State Capital (IKN) to East Kalimantan has the opportunity to increase the demand for operational vehicles for the infrastructure sector.
"This is a good opportunity for Transkon to add to its portfolio, customers, types of business sectors that use its services, as well as the scope of marketing areas," said Kayin.
The establishment of Transkon's representative office in Makassar, South Sulawesi since February 2022 is also expected to facilitate Transkon's expansion to Eastern Indonesia.
Source: https://investasi.kontan.co.id/news/transkon-jaya-berpotensi-kantongi-kontrak-penyewaan-kendaraan-rp-266-miliar