Transkon Jaya (TRJA) Aims for New Contracts of up to IDR 500 Billion Until the End of 2022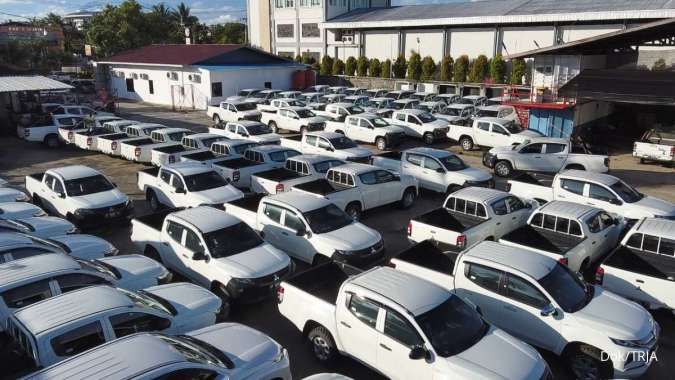 An issuer engaged in light vehicle rental for mining, PT Transkon Jaya Tbk (TRJA), sees bright business prospects throughout 2022.
For this reason, the company is also targeting new contracts of Rp 400 billion to Rp 500 billion this year. The number of contracts is equivalent to the target for vehicle rental requests of approximately 900 – 1000 vehicles. 
Meanwhile, the company has obtained new contracts worth more than Rp 300 billion during the first semester of 2022. This amount is equivalent to the addition of 450 new vehicles.
Transkon Jaya's Head of Corporate Communication Geraldine Laurie Manuella Simanjuntak said, along with attractive commodity prices, the company continues to get more vehicle rental requests than the previous year. 
Then the company also just added business activities by having a new business unit that can support existing business activities. He said the addition of business activities related to manpower is one of the company's strategic plans so that business activities can continue to run while gaining a wider new market share in the future. 
"The current target market is companies engaged in the coal, nickel, gold, mineral and even infrastructure mining industries," he told Kontan.co.id recently.
In addition, the Company obtains requests from customers, both new customers and existing customers of the company to be able to provide additional manpower in this case drivers/vehicle drivers as well as placement at the customer's business location. 
He said that the need for business in the outsourcing sector is a big opportunity for the Company to meet these needs. Therefore, the Company's business plan can complement the business activities currently being carried out by the Company.
To support the smooth running of business this year, the company also plans to add approximately 80 units per month until the end of 2022, from the usual 30-40 units per month. As of now, the company already has more than 2,600 vehicles for rent. 
In addition, the company will also add one representative office in Makassar, in order to expand the company's service coverage in the Eastern Indonesia region, which is still the main target of the company's expansion.
For this plan, TRJA has budgeted a capital expenditure of Rp 400 billion. Until the end of semester I-2022 the realization of the use of capex was around Rp 217 billion. 
"Its use is for the procurement of new vehicles to the purchase of spare parts and accessories," he concluded. 
Source: https://industri.kontan.co.id/news/transkon-jaya-trja-bidik-kontrak-baru-hingga-rp-500-miliar-sampai-akhir-2022