Vale Indonesia Has No Plans to Increase Production Amid High Nickel Prices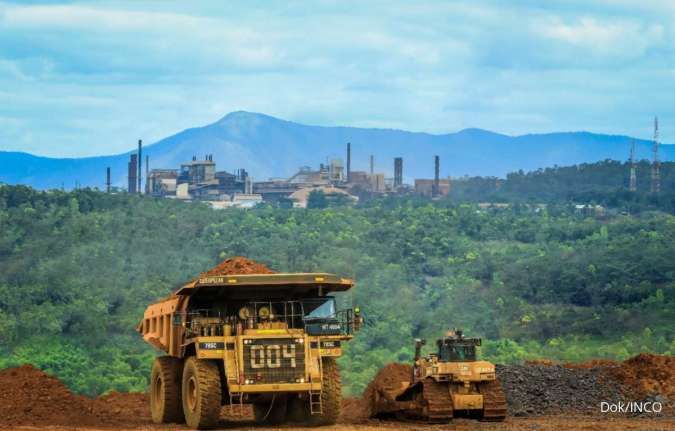 PT Vale Indonesia Tbk ( INCO ) will maintain its plan to produce 65,000 tons of nickel in matte form amid high nickel prices. This policy was confirmed by the Chief Financial Officer of PT Vale Indonesia Tbk (INCO), Bernardus Irmanto when contacted by Kontan.co.id on Monday (11/4).
"There are no plans to increase production," Bernardus told Kontan.co.id (11/4).
As is known, recently the price of nickel has continued to rise and stabilize above the level of US$ 30,000 per tonne. On Friday (8/4), for example, the price of a three-month revolving contract on the London Metal Exchange (LME) was at US$ 33,855 per metric ton. If calculated since the beginning of the year, that number has increased by 63%.
Bernardus admitted that the high nickel price also had a positive impact on INCO's nickel matte business. Just to note, INCO's nickel matte sells for 78% of the average nickel cash price on the LME and 35% of the cobalt price on the Fast Market one month before delivery.
Even so, this opportunity does not necessarily tempt INCO to immediately raise the annual production target due to a number of considerations. Bernardus explained that apart from being affected by nickel prices, INCO's profits were also influenced by the prices of key commodities such as oil and coal whose prices have increased recently.
In addition, INCO is also overseeing the completion of the furnace 4 rebuild project . "Operational safety is much more important to us," said Bernardus briefly.
A little information, according to Kontan.co.id's records, the furnace 4 redevelopment project was carried out to extend the operating life of furnace 4 and was part of the operations strategy to support INCO's ambition to achieve 90,000 tons of production.
This project includes repairs to the furnace roof, furnace body, electrode components, feeding system, matte and slag tapping , and electrical system . This year, INCO has prepared a capital expenditure (capex) budget of around US$ 120 million from internal cash to finance a number of needs, including to finance the furnace 4 rebuilding project.
Source: https://industri.kontan.co.id/news/vale-indonesia-belum-berencana-naikkan-produksi-di-tengah-tingginya-harga-nikel