Indika Energy (INDY) Issues Global Bond Equivalent of IDR 9.8 Trillion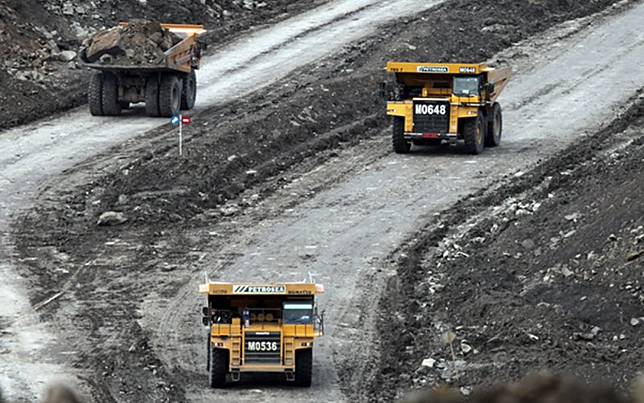 Coal mining issuer, PT Indika Energy Tbk., Issued foreign currency bonds with a value of up to US $ 675 million or equivalent to Rp9.86 trillion at the Jisdor exchange rate on Tuesday (3/11/2020) of Rp14,609 per US dollar.
Meanwhile, the foreign currency bonds consist of US $ 450 million with a coupon of 8.25 percent with a 5-year tenor issued in mid-October and an additional bond of US $ 225 million which has just completed its offering on October 28, 2020.
Thecompany through its subsidiary, PT Indika Energy Capital IV Pte Ltd., listed the bonds on the Singapore Exchange Securities Trading Limited.In more detail, citing the company's disclosure on the official website of the Indonesia Stock Exchange (IDX), the issuance of additional debt securities by the issuer coded INDY has a 5-year tenor with a coupon of 8.25 percent.
The Company together with other business entities such as PT Indika Inti Corpindo (IIC), PT Tripatra Engineering (TPE), PT Tripatra Multi Energi (TIME), PT Tripatra Engineers and Constructors (TPEC), and Tripatra (Singapore) Pte.Ltd.(TRIS) will act as guarantor for the bonds.The management of Indika Energy explained that the proceeds from the bond issuance will be used for refinancing the maturing debt together with the proceeds from the initial bond offering and existing cash.
"In addition, to pay off all Senior Bonds with a 6,375 percent coupon amounting to US $ 500 million due in 2023, issued by Indo Energy Finance II BV," wrote Indika Energy Management, Tuesday (3/11/2020).
On the other hand, the company has successfully held a roadshow and pricing process for the issuance of the bonds and has signed a Purchase Agreement on October 28, 2020.
The purchase agreement was carried out by Indika Energy Capital IV as the issuer, company and guarantor. other bonds, Standard Chartered Bank (Singapore) Limited, Mandiri Securities Pte.Ltd.and Deutsche Bank AG, the Singapore branch as joint bookrunners, and the initial buyers.
Meanwhile, the issuance of additional debt securities has obtained approval from the company's extraordinary GMS which was held on October 26, 2020.
In the EGMS, shareholders have given their blessing to the company's plan to issue bonds or bonds of a maximum of US $ 750 million as well as approve the plan. debt guarantee of the company's assets.
Source:https://market.bisnis.com/read/20201103/192/1313092/indika-energy-indy-terbitkan-global-bond-setara-rp98-triliun?utm_source=Line%20Today&utm_medium=Artikel&utm_campaign=Content%20Aggregator