Indonesia seeks to double deals with Latin America, Caribbean countries in business forum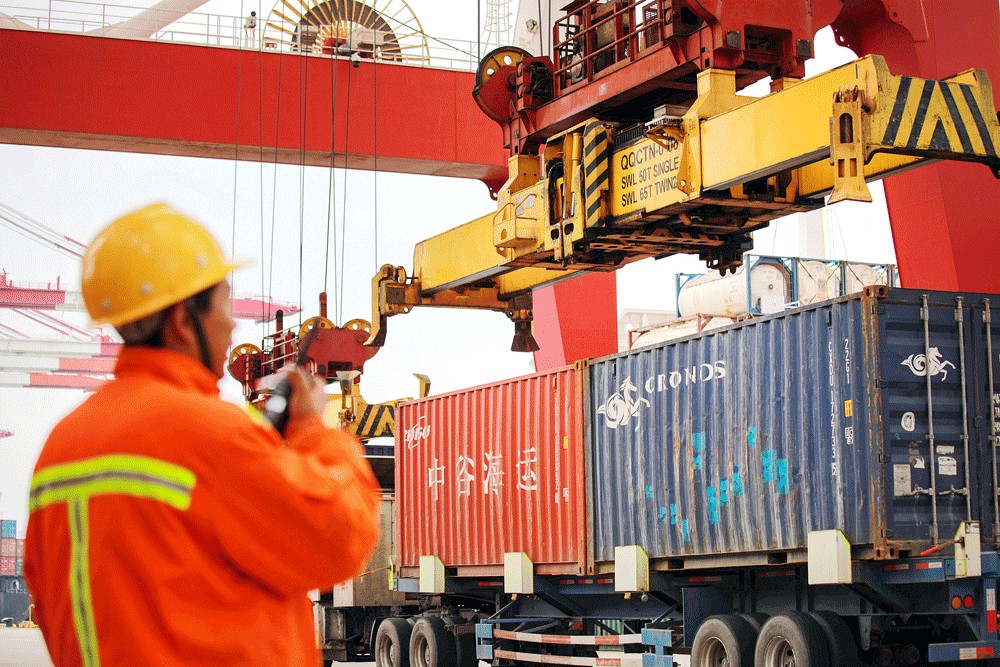 Indonesia aims to double the value of business deals to be made during this years business forum with Latin American and Caribbean countries. The value of business deals agreed during the same event last year, which involved more than 200 companies, reached US$33 million, according to I Gede Ngurah Swajaya, the director general for American and European Affairs at the Foreign Affairs Ministry. Last years forum also resulted in $5 billion worth of investment commitments for Indonesia, particularly in the mining sector.
We are hoping that the potential business deals we can achieve during this years INA-LAC business forum can be doubled compared with last year, Swajaya said in a virtual presser on Monday, referring to the Indonesia-Latin America and Caribbean Business Forum. Involving 33 countries from Latin America and the Caribbean, the forum is part of the governments efforts to tap into non-traditional markets for trade and investment, including the African markets. In the January-August period, Indonesias exports to Latin America and the Caribbean were down by 12.66 percent year-on-year (yoy) to $1.94 billion, while imports from the region fell 13.57 percent to $3.55 billion, according to Trade Minister Agus Suparmanto. Indonesias main exports to the region were automotive and its components, vegetable oil, footwear, rubber and rubber products, as well as paper and paper products. Mexico, Brazil, Peru, Argentina and Haiti were the main destinations. But Indonesias market share in the region was only 0.42 percent last year, lagging behind neighboring Malaysia at 1.33 percent, Vietnam at 1.09 percent, Thailand at 1.05 percent and Singapore at 0.83 percent.
Based on our analysis, we understand that even though the trade potential between Indonesia and Latin American and Caribbean countries is worth up to $944.5 billion, in reality, Indonesias exports to the region were worth around $3.8 billion in 2019, Agus said. Indonesias trade with Latin America and the Caribbean represents only 2 percent of its total trade, said Foreign Affairs Minister Retno LP Marsudi. For Latin America and the Caribbean, trade with Indonesia represents only 0.34 percent of theirtotal trade. Our current relationship does not reflect our true potential, said Retno. That means, in order to unlock the real economic potential, we must be able to adapt to new approaches and create breakthroughs in this regard. With the COVID-19 pandemic forcing activities to move online, the government launched a website this year for the business forum to showcase products and investment projects, as well as facilitate online interaction. Indonesia is also currently pursuing trade deals with Latin American trade bloc Mercosur, Colombia, Ecuador and Peru, said Kasan Muhri, the director general for national export development at the Trade Ministry.
Mercosur, which comprises Argentina, Brazil, Paraguay and Uruguay as its full members, proposed a scoping paper in August. These agreements between Indonesia and Mercosur, and [the] bilateral [agreements] with Colombia, Peru and Ecuador will not only balance our trade but also increase our trade more than this years performance, said Kasan during the briefing. Last year, Indonesia implemented its comprehensive economic partnership agreement (CEPA) with Chile, its first trade deal with a Latin American country. Our authorities have been working closely with Indonesian exporters to facilitate market access to products such as pineapples, coconuts and bananas, Chilean Foreign Affairs Minister Andrs Allamand Zavala said in the presser.
Source:https://www.thejakartapost.com/news/2020/11/11/indonesia-seeks-to-double-deals-with-latin-america-caribbean-countries-in-business-forum.html