APBI anticipates changes in coal export demand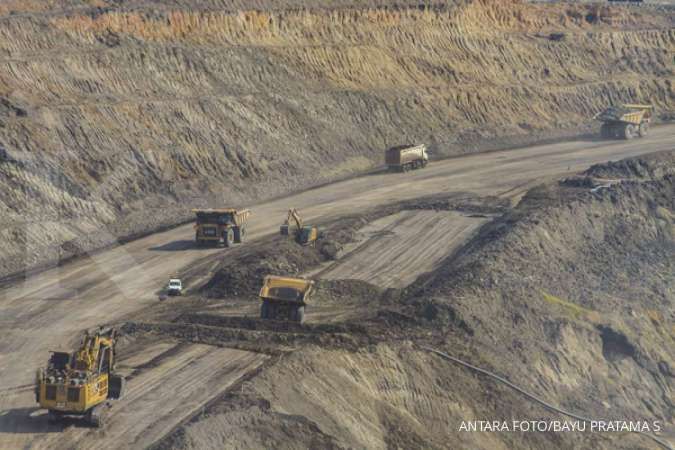 The Indonesian Coal Mining Association (APBI) predicts thatcoaldemandfrom the export market may change amid the trend of strengthening commodity prices.
APBI's Executive Director, Hendra Sinadia, said thatcoaldemandthis year has indeed improved compared to last year's.The export market is also considered to be starting to grow again, such as in China and India.
However, the trend of rising prices that also arises due to supply that has not been able to meetdemandgrowth isconsidered not necessarily to last until the end of the year."Even though the price is rising, it may be difficult for production to reach the target because perhapsexportdemand, even though it continues to strengthen, is not as big as the initial estimate," explained Hendra to Kontan.co.id, Sunday (11/7).
Previously, the Ministry of Energy and Mineral Resources (ESDM) ensured that around 100 coal companies had submitted a revised Work Plan and Budget (RKAB) to boost production.
The Director of Coal Business Development at the Ministry of Energy and Mineral Resources, Sujatmiko, revealed that around 100 of these companies consisted of companies holding Coal Mining Company Work Agreements (PKP2B) and Production Operation Special Mining Business Permits (IUPK OP).
"There are approximately 100 companies holding PKP2B and IUP OP have applied for a production increase in 2021," said Sujatmiko to Kontan.co.id, Friday (9/7).
Hendra continued, the trend of coal production will usually increase into the second half as the weather improves.Even though production will increase later, Hendra believes that coal prices will still be at a fairly good level.
This year, the government targets coal production to reach 625 million tons.Referring to the MODI Minerba data of the Ministry of Energy and Mineral Resources, coal production until July 11, 2021 reached 304.33 million tons or 48.69% of the target.Export realization reached 149.80 million tons or 30.73% of the export target of 487.50 million tons.Meanwhile, the realization ofDomestic Market Obligations(DMO) reached 52.22 million tons or 37.98 percent of the planned 137.50 million tons.
Source:https://industri.kontan.co.id/news/apbi-antisipasi-perubahan-permintaan-ekspor-batubara