ExxonMobil Lubricants Indonesia is optimistic that sales of lubricants will increase again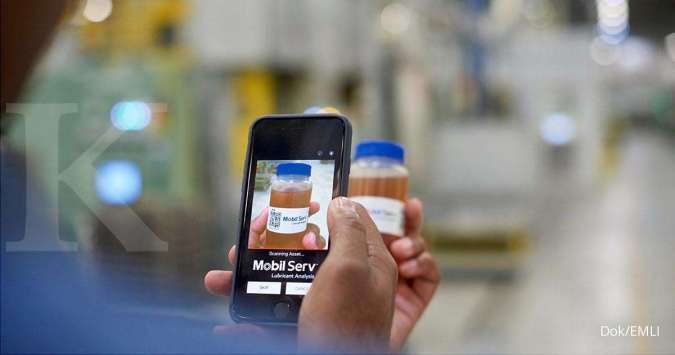 PT ExxonMobil Lubricants Indonesia (EMLI) is optimistic that the lubricant market can recover from the pressure caused by the Covid-19 pandemic over the past year.ExxonMobil Head of Indonesia Market Lubricants Patrick Adhiatmadja said that over the past year the automotive industry was one of the sectors that was quite affected and had an impact on the lubricant market.
"Our two-wheeled lubricant product, Federal Oil, also experienced a decline in sales, but the decline was still in line with the decline in demand andwe managed to maintain ourmarket shareposition," explained Patrick to Kontan.co.id, Sunday (28/3).
Patrick continued, the sales of MobilTM four-wheeled lubricants were still able to record growth amid slumping market demand.
Still according to Patrick, the peak impact of the Covid-19 pandemic for the lubricant industry occurred in mid-2020.Entering the beginning of this year, there has been an increase even though it is not as good as before the pandemic or in 2019.
In order to boost performance this year, EMLI will carry out many consolidations, increase efficiency to reduce operational costs.Patrick admitted that not only that, strengthening the role of digitization would also be one of EMLI's strategies.
"Currently our focus is on strengthening the twobrandswe have, Federal Oil TM for two-wheeled lubricants, and Mobil TM for four-wheeled lubricants," explained Patrick.The decrease in covid-19 cases and the expansion of the implementation of the covid-19 vaccine are considered to be able to restore people's purchasing power.
"For sales of lubricants, we believe that it will slowly improve as purchasing power increases and the social movement of society recovers," concluded Patrick.
Source:https://industri.kontan.co.id/news/exxonmobil-lubricants-indonesia-optimistis-penjualan-pelumas-kembali-meningkat