Hexindo Adiperkasa (HEXA) develops heavy equipment rental business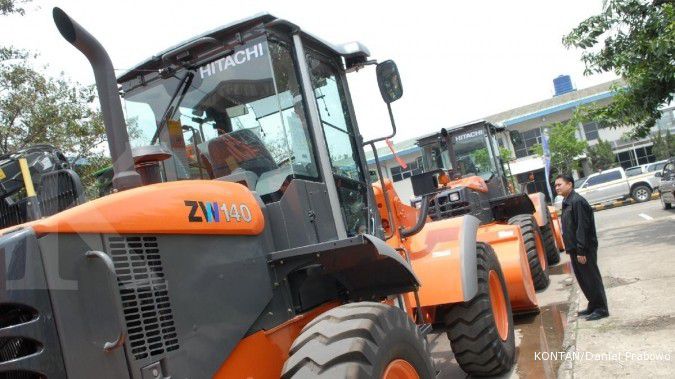 PT Hexindo Adiperkasa Tbk (HEXA) continues to look for various business opportunities to improve performance.One of the steps taken by HEXA is to engage in the rental business andtrade inheavy equipment.
Director of Hexindo Adiperkasa Dwi Sasono said that the rental andtrade-in business wasonly carried out by HEXA from April to last May.The models of heavy equipment that HEXA rents are also still limited, one of which is the Medium Excavator with the ZAXIS200 engine.
We have been doing research for a long time regarding thedemandfor the rental business in Indonesia.The results of this research are the basis for us to expand in this segment," he said in a virtual public expose, Friday (17/9).
Even though it has just started, Dwi considers that the demand for HEXA heavy equipment rental is quite high.He believes this trend will continue until the end of 2021 and in the following years.
HEXA management has not been able to mention the projected revenue or contribution of the rental andtrade in business.However, HEXA is believed to be able to get areturnin the form of increased trust from customers whenthe heavy equipmentrental andtrade-in businesscontinues to grow.
"This business can be a counterweight to the business that has been running so far, namely direct sales of heavy equipment," said Dwi.
Yoshendri, Director of Hexindo Adiperkasa added that his party allocatedcapital expenditureorcapital expenditurefor the development of the heavy equipment rental business of US$ 4.3 million in 2021. Overall, HEXA's total capex this year is around US$ 9.3 million.All of these funds came from the company's internal cash.
The amount of capex is certainly higher than the previous year, where HEXA provided a capex of US$ 5.3 million.However, the capex funds absorbed in the 2020 fiscal year were only US$ 284,000.At that time, the Covid-19 pandemic caused the company to postpone its investment agenda.
Source: https://industri.kontan.co.id/news/hexindo-adiperkasa-hexa-kembangkan-bisnis-penyewaan-alat-berat