MIND ID managed to score a net profit of IDR 1.6 trillion of Q1 2021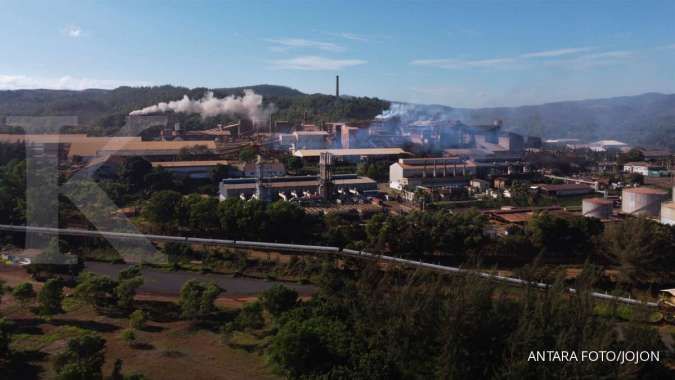 BUMN Holding for the Mining Industry, Mining Industry Indonesia (MIND ID) posted revenues of Rp 19.2 trillion in the first quarter of 2021, an increase of 18.51% year on year (yoy).
In the same period in the previous year, MIND ID received revenue of Rp. 16.2 trillion.
MIND ID also managed to score a net profit of Rp 1.6 trillion in the first quarter of 2021 from the previous loss of Rp 1.01 trillion.
President Director of MIND ID Orias Petrus Moedak revealed that the increase in performance was also supported by improvements in commodity prices.
"Commodity prices have significantly increased for all commodities," Orias explained in a Virtual Press Conference, Friday (7/5).
Meanwhile, it posted a net profit of Rp. 1.8 trillion in 2020. This achievement increased by 7,318% year on year compared to 2019 which amounted to Rp. 24.5 billion.
MIND ID generated revenues of IDR 66.6 trillion in 2020. The three largest contributors to the company's revenue came from gold commodities amounting to 29.1%, coal 25.9%, and tin 21.5%.Meanwhile, aluminum contributed 9.8%, ferronickel 7%, nickel ore 2.9% and others 3.7%.
"In 2021, the Company will continue to consider new opportunities that have the potential to support business growth opportunities while continuing to mitigate risks in a measured manner," said Orias.
Meanwhile, for this year MIND ID has allocated a capex of Rp 29 trillion.Of this amount, Rp. 2 trillion is a routine capex.
Orias revealed that around US $ 700 million to US $ 800 million will be allocated for the Smelter Grade Alumina (SGA) Project."Soon, the SGA we spend 70% of it will be very large there," explained Orias.
Meanwhile, other projects are through the Indonesia Battery Corporation (IBC), PLTU ferronickel plant in East Halmahera and coal gasification.
Source:https://industri.kontan.co.id/news/mind-id-berhasil-mencetak-laba-bersih-rp-16-triliun-di-kuartal-i-2021