Nickel production will decrease, this is the recommendation of Vale Indonesia (INCO) shares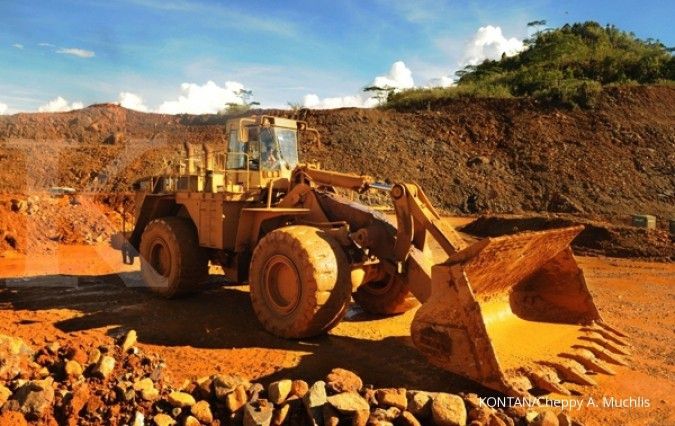 PT Vale Indonesia Tbk (INCO)nickel production isestimated to decline this year.This is due to arebuild furnace4projectscheduled for this year.
NH Korindo Sekuritas Indonesia analyst Maryoki Pajri Alhusnah projects that, assuming arebuild furnace, INCO's production this year will be in the range of 65,000 to 68,000 tons.This projection also takes into account the La Nina phenomenon factor.
In general, Maryoki projects that INCO's performance this year will relatively recover and grow compared to 2020 with the assumption of economic recovery, thegreen energycampaignfrom the Joe Biden administration which can trigger the growth of electric vehicles, and the vaccination process.
As an illustration, INCO produced 72,237 metric tons of nickel in matte throughout 2020. This realization was up 2% compared to 2019's achievement of 71,025 tons.However, this achievement is slightly below the new production plan installed by INCO last year, which is in the range of 73,000 tonnes.
The INCO nickel production in 2020 is slightly below the expectations of NH Korindo Sekuritas."We expect INCO to be able to produce 75,792 tonnes of nickel by 2020, so 5% is below our expectations," explained Maryoki to Kontan.co.id, Thursday (4/1).
In terms of stocks, the investment sentiment of the electric vehicle giant, Tesla, in Indonesia is considered not to have too much impact on INCO shares.Maryoki assessed that market players have adopted a 'priced in' attitude towards this sentiment so that it does not have a significant effect
On the other hand, INCO also has a long-term contract whereby all of its products will be shipped to Vale Canada Limited and Sumitomo Metal Mining or INCO's own holding."So the sale of INCO will be safe with the long-term contract," he said.
NH Korindo Sekuritas estimates nickel prices will be in the range of US $ 16,000-US $ 17,000 per ton this year.However, if we look at the current condition, which is certainly beyond expectations, Maryoki projects that the increase in nickel prices will not be as significant as in early 2021.
Meanwhile, Pilarmas Investindo Sekuritas analyst Okie Ardiastama projects INCO's production volume this year to be in the range of 60,000 tons – 64,000 tons, which is lower than in 2020.
Okie assessed that Tesla's collaboration was more of a long-term sentiment towards nickel-based stocks, including INCO."The strong demand for nickel in line with the trend of electric vehicles is certainly a positive catalyst for issuers' sales," Okie explained to Kontan.co.id, Thursday (4/2).
Okie recommended buying INCO shares with a target price of IDR 6,850 per share.Meanwhile, Maryoki recommended selling INCO shares with a target price of IDR 4,530 per share.
On Thursday's trading session (4/2), INCO's share price was unchanged at the level of Rp 5,850 per share.Since the beginning of the year, the nickel producer shares rose 63.87%.
Source:https://investasi.kontan.co.id/news/produksi-nikel-bakal-turun-begini-rekomendasi-saham-vale-indonesia-inco