The coal production target same as previous year, said Adaro Energy (ADRO)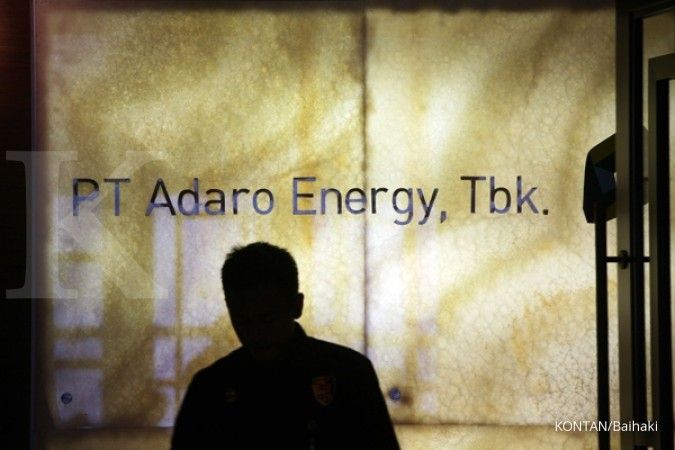 PT Adaro Energy Tbk (ADRO) targets coal production in 2021 to reach 52 million tons-54 million tons.This target is estimated to remain the same or slightly decrease from last year's coal production realization which reached 54.53 million tons.
Adaro Energy's Head of Corporate Communications, Febriati Nadira, explained that the coal outlook will still face challenges.The policies of coal importing countries, especially China, and global economic uncertainty will affect coal demand.
Meanwhile, China is the largest coal market for Indonesia.China accounts for 12% of ADRO's total sales."Even though the economic recovery is expected to have a positive impact on coal, companies must remain careful to anticipate uncertainty," said Febri to Kontan.co.id, Tuesday (17/2).
Last year, ADRO reported a decrease in coal sales and production.In the report, ADRO produced 54.53 million tonnes of coal, down 6%year-on-year(yoy) while coal sales volume was 54.14 million tonnes, down 9% on an annual basis.
Febriati did not deny that the decline in 2020 was due to the impact of the decline in demand that occurred during the pandemic.However, ADRO continues to maximize its efforts to continue to focus on the operational excellence of its core business, improve operating efficiency and productivity, maintain cash and maintain a solid financial position amidst difficult situations that impact most of the business world.
Adaro already has contracts with customers and will fulfill their needs as per the contracts.The Southeast Asian market comprises 49% of total sales in 2020, where the largest sales were contributed to Indonesia, followed by Malaysia.Demand has increased in Thailand and Vietnam due to the operation of new power plants.In addition, meeting domestic coal supply is also a priority for ADRO.
To maintain performance this year, the Kompas100 Index Constituent will continue to follow market developments by continuing to carry out operations as planned in the company's mines, by continuing to focus on maintaining healthy margins and continuity of supply to customers.
Febriati said, ADRO has an integrated and efficient business model and has proven successful in dealing with the coal cyclicality.Adaro's non-coal pillars will continue to provide a stable contribution to Adaro Energy as well as balance the volatility of coal."In addition, we have diversified our Adaro Mining pillar by entering thecoking coalbusiness,which we will continue to develop," he concluded.
ADRO is also still focused on completing a number of projects.The development of PT Bhimasena Power Indonesia's power plant construction with a capacity of 2×1,000 megawatts (MW) has reached 94.7%.This plant is estimated to start operations by the end of 2021.
Source:https://investasi.kontan.co.id/news/target-produksi-batubara-sama-dengan-tahun-lalu-ini-kata-adaro-energy-adro