Vale Indonesia discusses with SKK Migas regarding LNG supply for PLTG in Bahodopi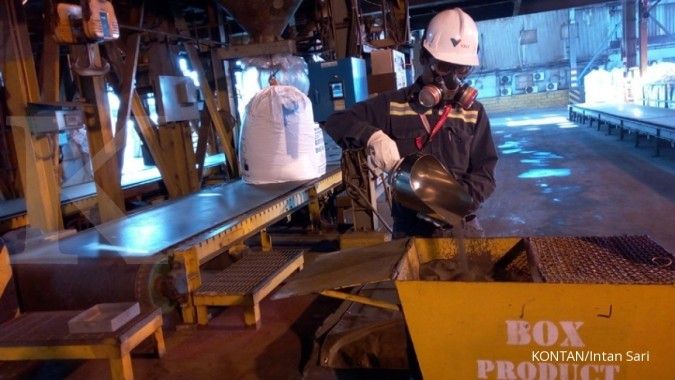 PT Vale Indonesia Tbk ( INCO) will build a 500 MW Gas Power Plant (PLTG) which will supply electricity to aferronickelsmelterin Bahodopi, Central Sulawesi with a capacity of 72,000 tons.Currently, his party is in the discussion stage with SKK Migas for the supply of LNG to this clean energy plant.
Director of Vale Indonesia, Bernardus Irmanto, explained that discussions regarding the construction of PLTG and the supply of liquefied natural gas (LNG) are still ongoing.He emphasized that Vale Indonesia is exploring all options.
The tender process orRequest for Proposal(RFP) for this PLTG project was carried out several months ago.Bernardus said that a review of all proposals was ongoing.Unfortunately, Bernardus could not specify who the parties were to participate in the tender.
Later, he continued, regarding the construction of power plants and whether the scheme will be in the form of construction only or construction andelectricitysupplyor construction and operation, depends on technical and commercial aspects."The critical point is actually the supply of LNG. We have discussed this with SKK oil and gas," he explained to Kontan.co.id, Tuesday (28/9).
Bernardus further explained that the use of LNG is aimed at fulfilling INCO's commitment to the decarbonization agenda, not for economic reasons for the project."For LNG needs, there is no technical data that we canshareat this time," he said.
The latest developments regarding theFinal Investment Decision(FID) process for this US$ 1.5 billion project, admitted Bernardus, are still in technical studies, commercial negotiations with partners, licensing, and discussions about potentiallenders.Vale Indonesia hopes that FID can be completed by the end of this year or early 2022.
Source: https://industri.kontan.co.id/news/vale-indonesia-diskusi-dengan-skk-migas-soal-pasokan-lng-untuk-pltg-di-bahodopi