PTBA Starts Using Electric Vehicles for Mining Operations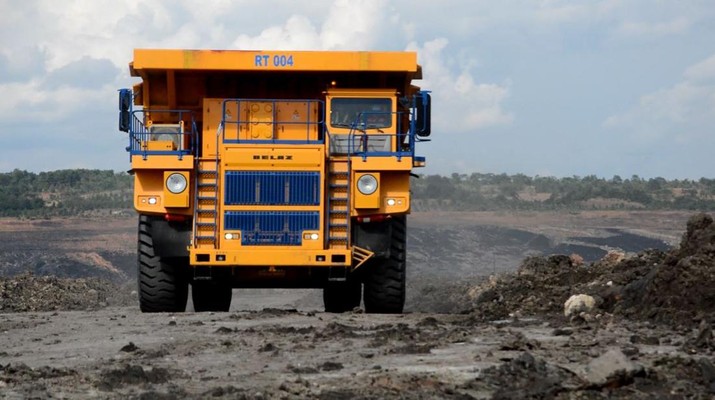 President Director of PT Bukit Asam Tbk, Arsal Ismail, said that this effort was also to support the Net Zero Emission target in 2060 which was proclaimed by the government.
"In line with PTBA's vision to become a world-class energy and chemical company that cares about the environment," he said as quoted from a press release, Tuesday (19/7/2022).
Currently, PTBA has used 7 Shovel Electric and 40 Haul Dump (HD) Hybrids for mining operations which reduce emissions by an average of 17 thousand tCO2e per year.
"In terms of costs, electric vehicles are also more efficient than oil-fueled vehicles. On average, the Shovel Electric is 30% more efficient. While the HD Hybrid is 70% more cost-effective," explained Arsal.
He stressed that the use of electric vehicles in the future will be increased. This year, PTBA plans to operate 15 electric buses. In addition, his party will also conduct an assessment of the use of an electric Light Vehicle (LV).
Not only using electric vehicles for mining operations, PTBA currently has various other programs to reduce carbon emissions, namely converting oil-fueled mining equipment into electric fuel through the Eco-Mechanized Mining (e-MM) program.
In addition, reforestation on ex-mining land by collaborating with the Bogor Agricultural University (IPB) to conduct studies related to plants that are able to reduce carbon emissions in the air. Then replace ozone-depleting substances (BPO) such as the use of environmentally friendly AC refrigerants and the replacement of BPO-Halon 1211 in Light Fire Extinguishers (APAR).
"The commitment to the issue of climate change has also been demonstrated by the strategic cooperation between PTBA and the international Carbon Disclosure Project (CDP) in the form of assistance in the preparation of the PTBA CDP-Climate Change Report," he concluded.
Source: https://www.cnbcindonesia.com/market/20220719133212-17-356739/ptba-mulai-pakai-kendaraan-listrik-untuk-operasional-tambang