Mining Digitization, Vale Indonesia Uses XL Axiata Private Network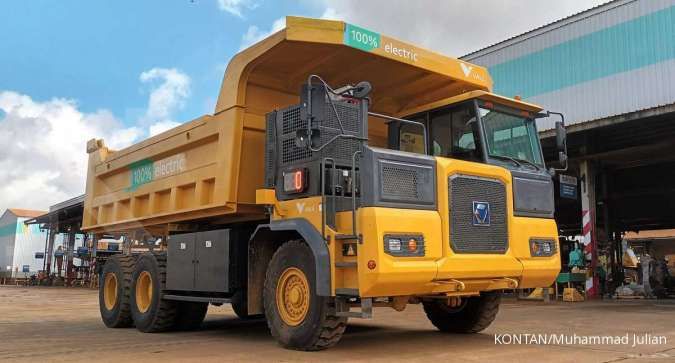 XL Axiata Business Solutions as an integrated ICT service provider supports PT Vale Indonesia Tbk (INCO) towards industry 4.0. Namely by implementing  private network  -based  intelligent mining  and  internet of things (IoT) technology  at the mine site.
The application of  intelligent mining  based on  private network  and IoT technology for PT Vale Indonesia is located in Sorowako, East Luwu Regency, South Sulawesi. PT Vale Indonesia became one of the first mining companies in Southeast Asia to implement  private technology.  mining. 
Chief Enterprise and SME Officer  of XL Axiata, Feby Sallyanto said,  private network   is a connectivity that has characteristics that are not shared by many network infrastructure in general. 
Private network   has a high level of reliability and security, has high speed and is very suitable for applications that require low latency, this technology covers a very wide area and can support data transfer between network areas.
" Private network   is very suitable in the mining industry. Companies are required to increase productivity levels through automation, reduce costs with  fleet management  with IoT technology and also increase employee safety levels. Employees don't need to go to dangerous areas," explained Feby, in a release received by Kontan.co.id, Friday (13/1).
Private networks enable mining companies to implement  autonomous vehicles, 360 situational awareness, geo tracking, fleet management, predictive maintenance  and  mission critical communication.
Jonathan Goh, Nokia's  Head of Enterprise Sales  for ASEAN said, with the start of Industry 4.0, connectivity is the cornerstone of digitalization in the mining sector.
"Nokia together with XL Axiata provided private wireless network technology for PT Vale as a foundation for developing digital mines which are important for increasing the company's productivity and efficiency," said Jonathan.
In addition, PT Vale's private wireless network also plays an important role in improving employee safety with voice and video communication technology in carrying out mining operations.
Currently, XL Axiata has implemented seven sites for PT Vale Indonesia covering an area of ​​70,566 hectares in South Sulawesi. Until the end of 2022, technology implementation is still being developed, including monitoring stock and documenting daily production data.
Source: https://industri.kontan.co.id/news/digitalisasi-pertambangan-vale-indonesia-gunakan-private-network-xl-axiata
Image Source: industri.kontan.co.id